As a Small Business Owner are you frustrated to keep up with Security updates, Anti-virus and Spyware updates, Windows and program updates, going Green?  Is your Business ready for the next Microsoft Operating System, have questions?
Call Tim's Computer Service today, we will take care of you IT concerns, questions, point you and your Business in the right Direction.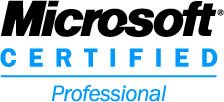 YOUR COMPLETE SOLUTION PROVIDER

We provide custom built systems for the Home User, Businesses and Gaming Machines. Name brand hardware is always used including Intel motherboards and Processors, Asus and Gigabyte motherboards, Intel processors. We sell Lenovo, Acer, HP and Asus laptops. Services include wired and wireless networking, VPN's, Servers, workstations, cabling, software and hardware installations, On-site service when always.
Business Hours are Monday thru Friday 7:00AM to 5:00PM or as needed by appointment for in shop or on-site.
                                                 REMOTE SUPPORT AVAILABLE USING PAYPAL OR CREDIT CARD